NME, Noel Gallagher, Ke$ha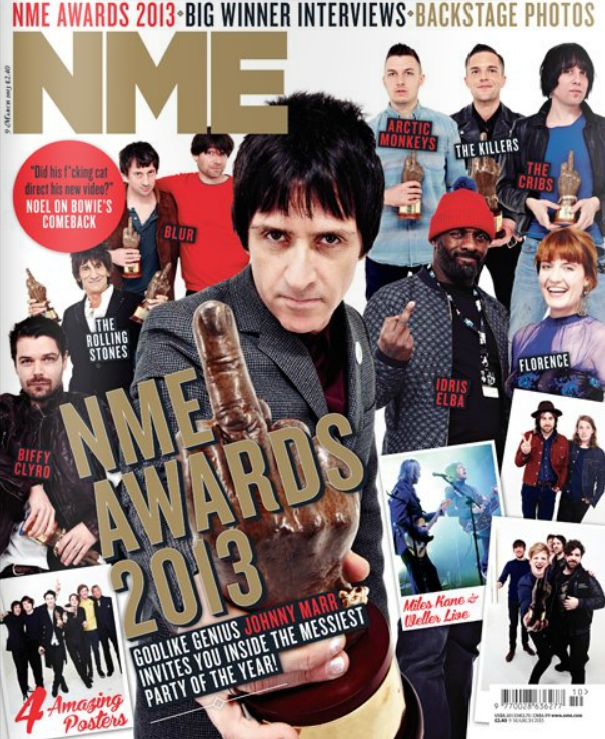 NME
最新のNMEにグレアム&アレックス(表紙+インタビュー)
Noel Gallagher in Dubai
Speaking of being nice at the Brits, you very publically made up with Damon Albarn.
We're both grown up dads now. I met him at last year's Brits and we had a great laugh, and then we were both invited by War Child [this year] so we were sat on the same table. And it turns out, after all these years, that we're both actually really genial fellas. We got absolutely [intoxicated] and told One Direction to [go away] in unison, that was the highlight of the night.
You've said you'd be up for playing with Damon at next year's Brits.
No. That quote from that old [woman] at the [UK's] Daily Mail – I read that, and that party [she claims] the quote was given – I wasn't even at that party. So it was either a lookalike or – now you might find this hard to believe – she made it up. Nobody will be performing with anybody at next year's Brits under any circumstances. That will be the last time I attend that show unless I get some award for… 'and the award this year for the only person in England writing his own songs – oh that's right, there's only one nominee'. Unless I get that award, I won't be going again.
(
via
)
Kesha's 'Woohoo' Leaks in Full

以前にも流出していたKe$haの"Song 2"をサンプリングした未発表曲(高音質版)がネットに
by nide_radio | 2013-03-08 00:00 | BLUR